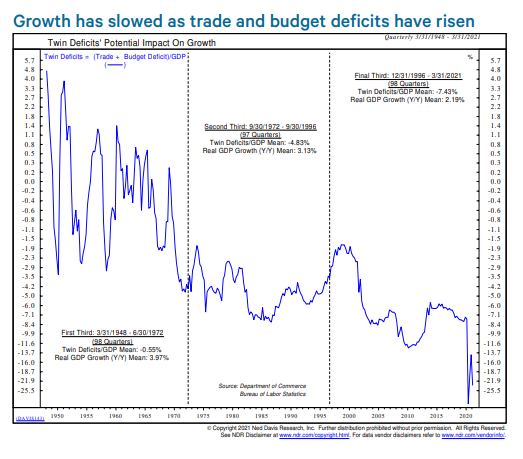 https://twitter.com/dlacalle_IA/status/1405803011419561985/photo/1
How money, credit, and the economy work together is key for long term investment success. The bottom line is that US economic policy has been accelerating in the wrong direction for the purposes of high long term growth over the last 70 years.
Another brilliant interview by Danielle Dimartino Booth, this time with Richard Werner, who goes deeply into the workings of credit and money creation. Richard Werner provides great empirical clarity and his universal perspective has produced a great track record for decades across the globe. Investors can derive great benefit from understanding long term monetary consequences experienced across all the major countries.
The bottom line is surprisingly simple. Small bank lending to small businesses is the most powerful engine of growth. The further you move away from this focus the worse it is for long term economic development. The more lending and spending moves to larger institutions the more it weakens long term growth and ultimately becomes increasingly inflationary. Moving to Central Bank Digital Currencies just moves policy further down the same path.
Stimulus measures, as currently constructed, may provide short term economic relief but only accelerate the long term problem.
https://www.youtube.com/watch?v=u8j51XZegsk
The outperformance of US Equities has been remarkable given the growth record. Other factors have contributed.  It seems that less than 40% of the S&P 500 gains since 2011 come from earnings and dividends.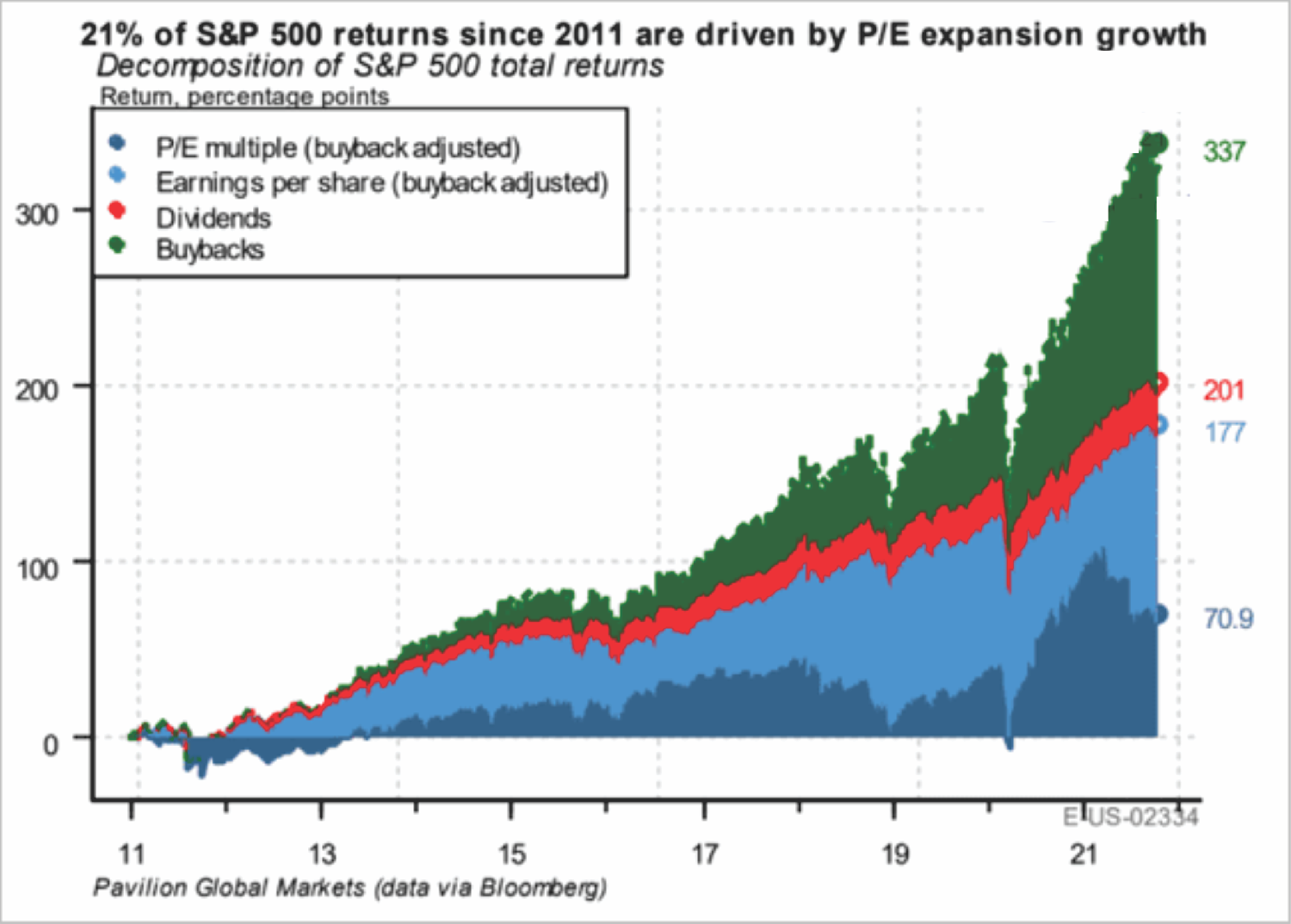 https://www.investing.com/analysis/40-of-the-bull-market-is-due-soley-to-stock-buybacks-200606763
Debt fueled by low interest rates can be an accelerator but how productive and sustainable is it?
"The essence of extend and pretend is to substitute income earned from increases in productivity, real prosperity, with debt, a simulation of prosperity,that doesn't solve the real problems. It simply adds a new and fatal problem: since productivity hasn't expanded across the spectrum, neither has income or prosperity."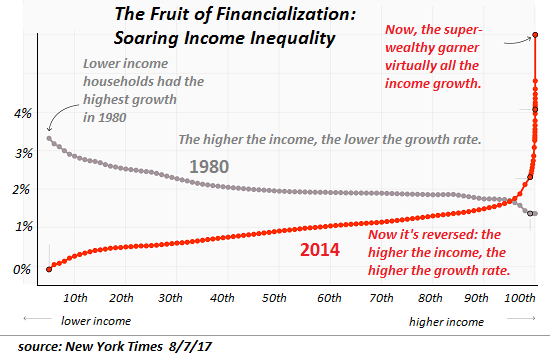 https://www.oftwominds.com/blogjan22/surprise1-22.html
Debt cycles can be increasingly volatile as the scale rises. Tailwinds are shifting to headwinds as a huge reduction in US fiscal support in 2022 is hitting right now as shown in detail.
https://realinvestmentadvice.com/2022-outlook-part-1-tailwinds-shift-to-headwinds 
One form of debt is US Stockmarket Leverage. US Stockmarket Leverage/S&P500 Market Cap is back to record levels. Can this be sustained as the Fed tapers and raises interest rates? 
What happened the last two times margin debt growth reached current levels?
Please note these important disclaimers:
Educational use Only. The market update published by CB Investment Management, LLC ("CB Investment")  is intended to be educational in nature and is not intended to be a recommendation for any specific investment product, strategy, plan feature or other purposes. Accordingly, it should not be construed by any consumer and/or prospective client as solicitation to effect, or attempt to effect transactions in securities, or the rendering of personalized investment advice for compensation.
Advertising and Marketing. Communications such as this are not impartial and are provided in connection with advertising and marketing. This material is not suggesting a specific course of action or any action at all. Prior to making any investment or financial decisions, an investor should seek individualized advice from a personal financial, insurance, legal or tax professional that takes into account all of the particular facts and circumstances of an investor's own situation. No person associated with CB Investment is a licensed attorney or tax professional and the information contained herein should not be considered tax  or  legal advice.
Links to Third Party Content. This Market Update contains links to articles or other information maintained by unrelated third parties. You acknowledge and agree to the following: All such information is provided solely for convenience purposes only because we believe that it may provide useful content and all users thereof should be guided accordingly. We disclaim any responsibility for the link's performance or interaction with your computer, its security and privacy policies and practices, and any consequences that may result from visiting it.  We do not control the content published by the third-party; we do not guarantee any claims made on it, nor do we endorse its sponsor or any of the content, policies, activities, products or services offered by any advertiser on the site. CB Investment assumes no liability for any inaccuracies, errors or omissions in or from any data or other information provided by the third party and inclusion or reference by CB Investment to any third party link should not be construed by any consumer and/or prospective client as a solicitation to effect, or attempt to effect transactions in securities, or the rendering of personalized investment advice for compensation, over the Internet.
Important Information regarding Registration Investment advice is offered through CB Investment Management, LLC ("CB Investment"), 8231 Crestwood Heights Drive, Mclean VA 22102 an investment adviser registered with the states of Virginia and Maryland. Registration with the states of Virginia and Maryland should not be construed to imply that the SEC has approved or endorsed qualifications or the services offered, or that its personnel possess a particular level of skill, expertise or training. Important information and disclosures related to CB Investment are available at https://chrisbelchamber.com.